Today was a big day for Slaughter: The Horror Movie Making Game
First, I sent near-final set of rules for Slaughter to the early backers and Slaughter Supporters. If you are not yet on the Slaughter Supporter mailing list, now is the perfect time to get on it! You get early access to the game in PDF plus can score exclusive cards.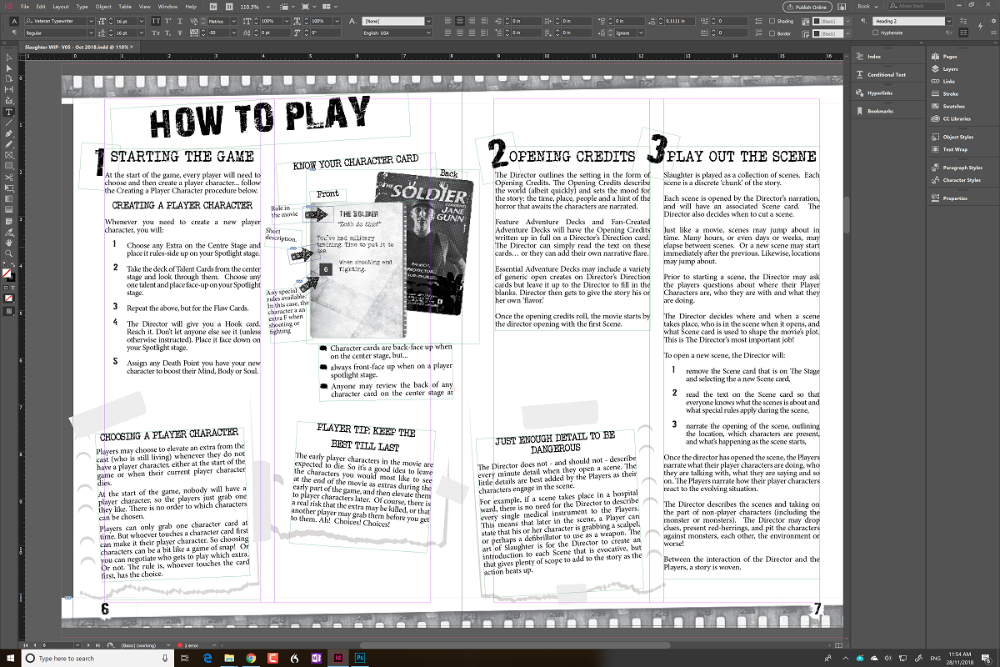 SIGN-UP as a Slaughter Supporter and get the FREE early access content!
Second, I've been working hard on the final touches to the decks. Check out the video below of me buzzing through the character cards for Surviving the Horde. The complete zombie/aliens/monster horde adventure deck is being rendered now and will be distributed next weekend...